Ranting Aussie Debunks Vegans For Being An Angry Cult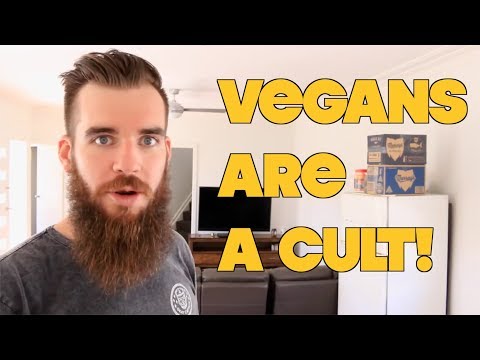 Isaac Butterfield, YouTube "comedian", attacks vegans and veganism in general. He says we have a cult like mentality and hate those who don't think like us. He also makes some crazy claims about human evolution and why nobody can really be vegan. Ryan responds.
Support the channel with a Happy Healthy Vegan tee or tank — or the new or Keep It Carbed, Baby! cookbook in print or ebook format — at http://shop.happyhealthyvegan.org
AS NATURE INTENDED SHOES:
USE code HAPPYVEGAN at http://anibrand.com and ANI will donate $5 to Mercy For Animals
CONNECT WITH HHV:
http://shop.happyhealthyvegan.org
http://facebook.com/happyhealthyvegan
http://instagram.com/happyhealthyvegan
https://www.patreon.com/happyhealthyvegan
🎶 👩‍🎤 🎸 🎹 🎧
MUSIC:
by Lovespirals (Ryan & Anji)
Available at http://lovespirals.bandcamp.com
Or iTunes, Amazon, Google Play or Spotify
Please subscribe for more healthy vegan recipes, health and fitness tips, interviews with vegan authorities, and much more from Anji and Ryan of Happy Healthy Vegan!
🍌 🍓 🍑 🌽 🍚 🍞
Powered by WPeMatico